What's On

St Patricks Day
March 17, 2015 @ 9:00 am – 11:00 pm
Free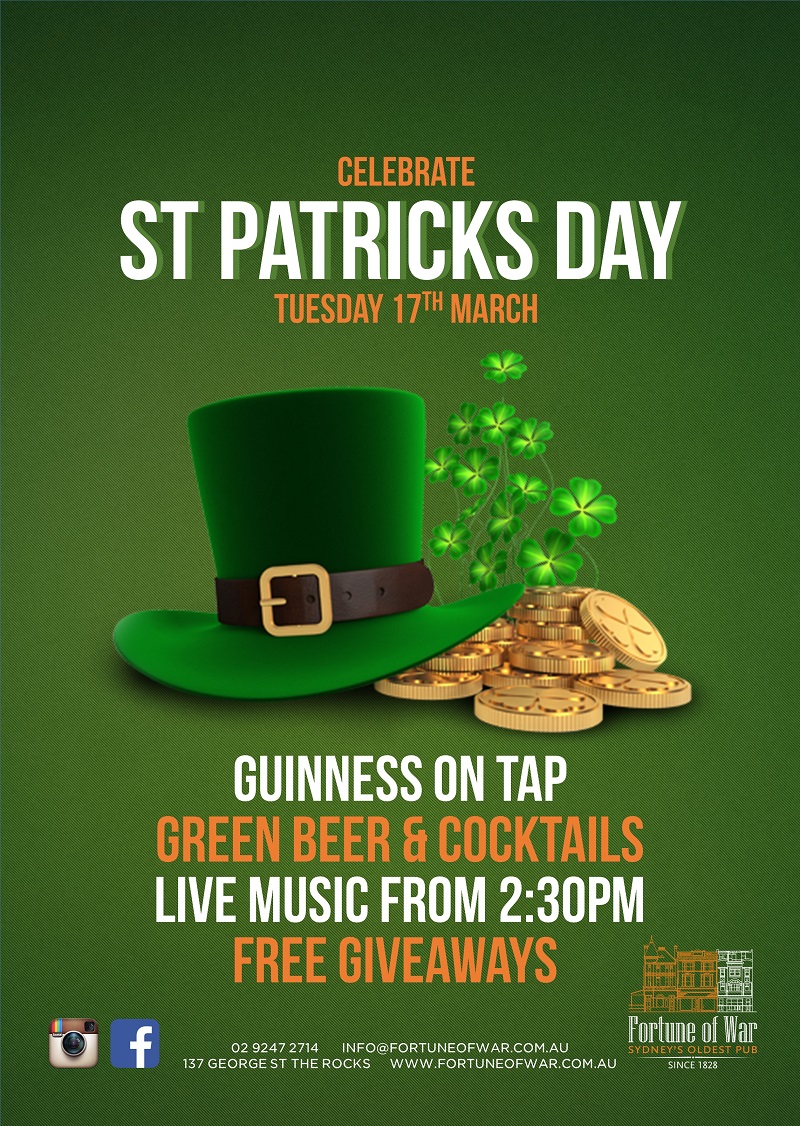 Paint the town green and try your luck at Fortune of War this St Patricks Day!
– Green Beer & Cocktails
– Live Entertainment from 2:30pm
– Guinness on tap
– FREE giveaways!
My Irish friend is the best musician I know. He hits every bar every night!
Celebrate St Patricks Day at the Fortune of War with specials, giveaways, and entertainment! Bar open from 9am with Guinness on tap.
TRIVIA:
Where is the biggest St Patricks Day celebration held?
ANSWER:
New York City! In 2014, over 2 million spectators turned out for the parade. (The parade in Dublin had 500,000 spectators in 2014).