What's On

Bathtub Gin Orchestra – Live in our Beer Garden!
March 12, 2021 @ 12:00 pm – 2:30 pm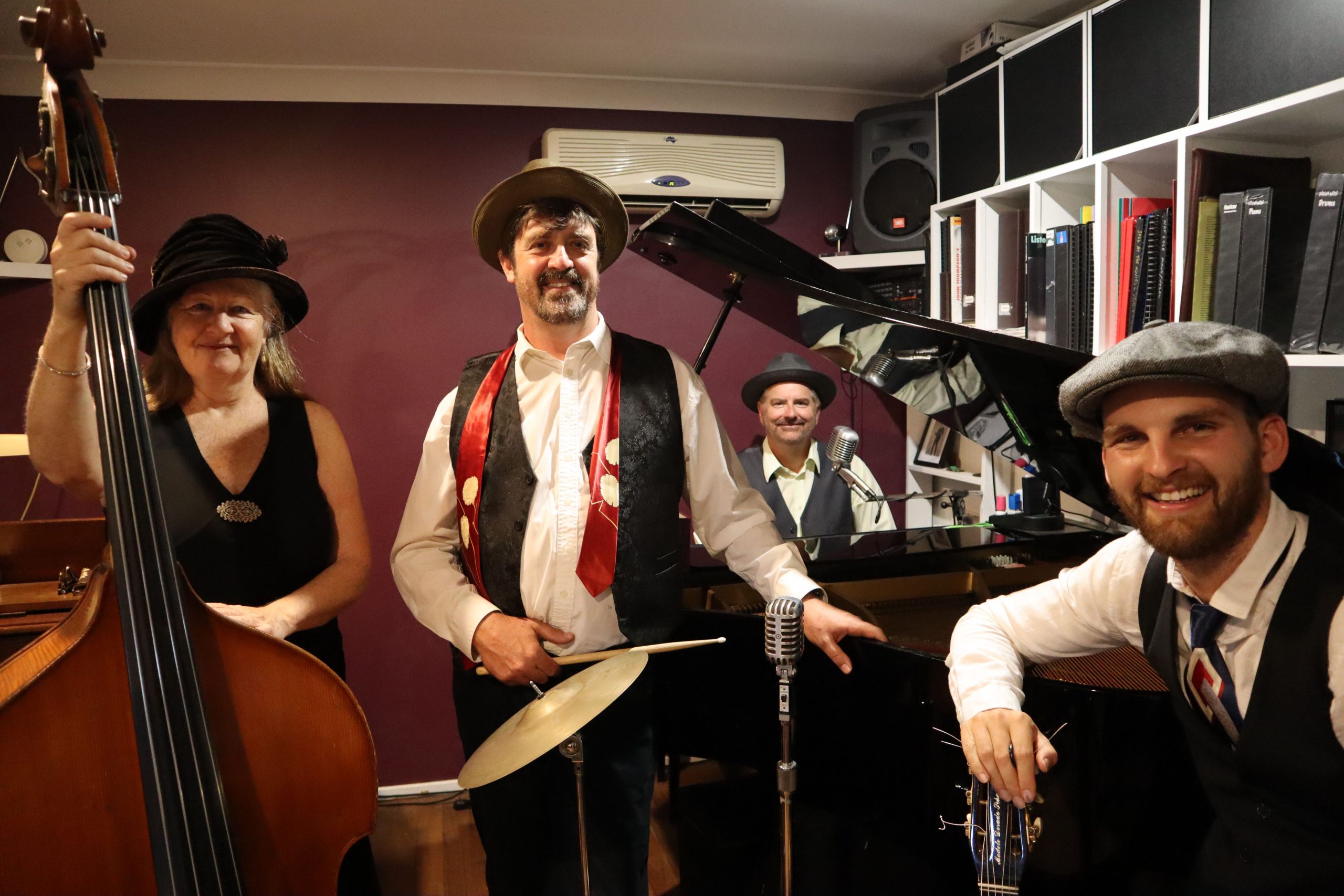 The Bathtub Gin Orchestra is two parts 1920s stomp, one-part early 1930s swing, and just a dash of Gypsy Jazz. Pour contents into an iron bathtub and stir with a broom handle until heady with the good vibes of the party music of the early 20th Century. This swinging quartet comprises Dorian Mode piano/vocals, Morgan Haselden guitar/vocals, Fiona Lugg Double Bass, and Toby Hall on vintage drums.
The Bathtub Gin Orchestra is supported by the CreateNSW Play The City fund, NSW Government.